About us
December 2, 2019
2021-08-11 22:00
About us
REAL START UPS, REAL IMPACT
For the "Thinking big; starting small" kinda people.
Our story
Why ELS?
Let's be real, most of our schools' current curriculum are obsolete at most and inadequate for the real world. EL School was born with the ambition of helping local schools (through partnerships) equip students with the right tools to create a job for themselves.
On the other hand, EL School was equally put in place to help build the next generation of young African leaders and entrepreneurs capable of taking the continent into an age of global competitiveness through innovation, creativity, personal initiative, responsible leadership, and governance.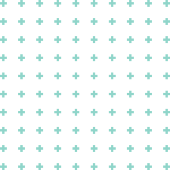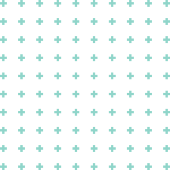 Our values
What do we stand on to do what we do?
The EL School team believes in three simple values:
Fun: Everything we do, teach, and facilitate needs to done in a way that makes the process of learning fun.
Daring: We believe EL School is all about daring to do the impossible and creating new norms.
Empowering: We believe all that is done needs to be done so that it can benefit the community around us to do and live better lives.
Our expansion
Spreading out in the near future
EL School is currently spreading its influence in Cape Town, Johannesburg, and Libreville in Gabon. The lessons will soon be available over the internet via subscription with the end goal of spreading out to Southern and West African countries over the next 10 years.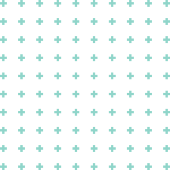 The guys behind the curtains
Meet our team
Erouane Langard-Okenkali
I am the founder of the Consulting firm, Entrepreleaders House, where I daily play the role of start-up consultant. My passion lies in seeing ideas translate into simple, useful, sustainable, and impactful business products capable of uplifting the African continent. It is in that spirit that also launched the vocational school Entrepreleaders School a few years ago to help make the tacit knowledge of starting up available to the youth of Africa. In my spare time, I love chilling with my beautiful wife, Lucy, and hiking dangerous mountains when she allows me to.
Lucy Langard-Okenkali
I am the art director and interns oversight for the school, probably the greatest job in the whole company. I am also the director at the school foundation (Entrepreleaders Foundation) where I help coordinate bursaries and sponsorships for vulnerable youth.
Jamie Botha
I am one of the on-staff interns currently studying at entrepreleaders school and early childhood development with the hope to start my own child care school. I am in charge of customer relationship and play the role of general administrator in charge of managing students enquiries.
Gregory Modungwa
I am Greg, the youth director at Tribe South Africa and I am most passionate about igniting entrepreneurship within the youth of our continent. A huge part of my job involves teaching and encouraging the youth within the schools surrounding us to stand up for ethics and integrity as current and future leaders. I believe if we want to see a different Africa tomorrow we need to start by helping our youth of today understand the values of ethics, integrity and morality. As a facilitator at Entrepreleaders School, I am in charge of Expedition 1, helping the students develop the culture of an entrepreneur. Our beliefs as entrepreneurs and values determine our actions which impact our habits and our destiny and I am excited to help students get their beliefs right on their journey towards entrepreneurship.
Marc Van Cromvoirt
I am an entrepreneur passionate about creating win-win relationships and helping connecting people with the right people for them. As the main facilitator for our Expedition 4, Connecting I focus on facilitating learners on how to network and acquire people skills to help build an interconnected startup locally and also internationally. More recently I joined the Stoke Travel Company in Spain where I am consistently challenged to meet new people and grow more connections from around the world. I use that experience to help the learners and future entrepreleaders grow into individuals with relevant and sustainable people skills.
Marco Hjorth
I am a business strategist at the international company Innovative Norway where I focus on helping the company with different marketing strategies. As a facilitator within Entrepreleaders School I am in charge of facilitating Expedition 5 focused on digital marketing. Managing the growing digital world around us has become the new norm and an absolute for any aspiring entrepreneurs. Despite the fact that I am based in Paris, I am fortunate enough to be able to market products around the world and more importantly get involved in Africa with Entrepreleaders School. This is proof that technology has become not only essential but inevitable and I would like to take our students on this journey of turning the world into one big client using digital technology.
Subscribe to our Newsletter
Stay updated with the latest news, courses, and events at Entrepreleaders School! To sign up, enter your email address below, and click Subscribe.